NEWS | FEATURES | PREVIEWS | EVENTS
originally published: 12/02/2021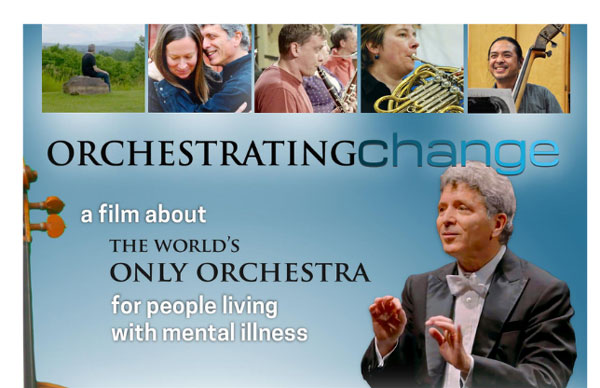 The Mental Health Association in New Jersey's 21st Annual Evening of Excellence will highlight "Orchestrating Change," an award-winning documentary, featuring captivating individuals, beautiful music, and people who are living successfully with a diagnosis of mental illness. Inspiring audiences to celebrate the differences in all of us, this film helps to break the stigma of mental health disorders while embracing positivity and inclusivity. 
Part 1: View "Orchestrating Change" The MHANJ is pleased to present this special viewing, with an introduction by Carolyn Beauchamp, MHANJ's President and CEO. Ticket holders will be provided with a link to view the film at their convenience from December 9 through 13. 
Part 2: Live Online Panel Discussion  Ticket holders may join an online interactive panel discussion on December 14 at 6:00pm, featuring: Ronald Braunstein, Conductor, Caroline Whiddon, Executive Director, and a Musician from Me2/Orchestra; Margie Friedman and Barbara Multer-Wellin, Renowned Filmmakers; and Carolyn Beauchamp, Mental Health Association in New Jersey.
Tickets are available for $25 per viewer, $15 per student or senior (65+) and are available for purchase online.
This documentary engages audience members in the story of the Me2/Orchestra, an orchestra whose members are people living with mental illness and people who support them. The mission of the Me2/Orchestra is to erase the stigmatization of people living with mental illness through the creation of beautiful music, community, compassion and understanding, one concert at a time. 
Advertise with New Jersey Stage for $50-$100 per month, click here for info
---
The film highlights the true story of conductor, Ronald Braunstein, a Juilliard graduate, who, at the age of 24-years-old, became the first American to win the prestigious Herbert von Karajan Conducting Prize. Braunstein quickly became a success, conducting major orchestras around the world. However, his professional triumphs were often interrupted by intense mood swings and alternating periods of depression and mania. At age 30, he was diagnosed with bipolar disorder. As knowledge of his diagnosis became public, his once meteoric career plummeted. Ronald spent decades teaching when he was well but never really coming to terms with his diagnosis. Then, on the brink of destitution, he moved to Burlington, Vermont to take a job with a local orchestra. The film covers the story of the twists and turns that followed, including his marriage to a career orchestra executive director and the establishment of Me2/Orchestra, Inc. Several orchestra members share, first-hand, how the group has changed their lives.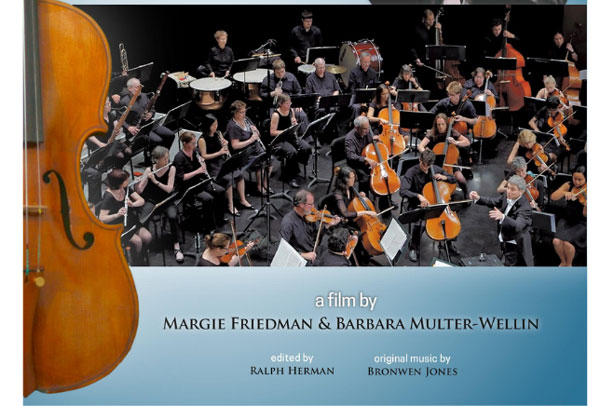 ---
Proceeds from 21st Annual Evening of Excellence will benefit the Mental Health Association in New Jersey, a statewide non-profit organization that strives for children and adults to achieve victory over mental health and substance use disorders through advocacy, education, training, and services. 
The MHANJ extends thanks to Sponsors of the Evening of Excellence, including: Investors Bank, at the Gold Level, Hackensack Meridian Carrier Clinic at the Silver Level, Delta Dental at the Bronze Level and Nisivoccia LLP, Certified Public Accountants & Advisors, and Trinitas Regional Medical Center at the Copper Level. 
Advertise with New Jersey Stage for $50-$100 per month, click here for info
---


Read More: Mental Health Association in New Jersey Presents Two-Part Virtual Event With