InvestorPlace – Stock Market News, Stock Advice & Trading Tips
While the market rout has been painful, patient investors can turn that frown upside down with discounted blue-chip stocks to buy tied to relevant businesses.
Amazon (AMZN): E-commerce has been taking a hit since the gradual return to normal began, but the segment won't evaporate, making AMZN one of the blue-chip stocks to buy.
Rockwell Automation (ROK): A disappointing earnings print has seen Rockwell Automation struggling, though industrial automation remains compelling.
Boeing (BA): The poster child of poor corporate decisions, Boeing is still a powerhouse among blue-chip stocks to buy for patient investors.
Southern Copper (SCCO): Though broader market fears has impeded SCCO's trajectory, its core operations are vital for the industries of tomorrow.
PayPal (PYPL): Now trading below its pre-pandemic low, PayPal seems like a bold discount for the potentially rising gig economy.
Five Below (FIVE): Given concerns about an incoming recession, Five Below's discount-retailer business makes it one of the most intriguing stocks to buy.
Coty (COTY): Though one of the riskiest stocks to buy, Coty's beauty products could perform well as society recovers from the pandemic.
Though the recent frequency of red ink in the equities market has been painful, it's difficult to say that it was surprising given that the benchmark S&P 500 index started the year on a dour note. Unfortunately, the go-go period following the initial impact of the coronavirus pandemic has faded, and the bill must be paid. Nevertheless, patient investors can use this headwind to strategize which blue-chip stocks to buy at fire sale prices.
By seemingly most indications, the market is headed lower, at least in the near term. One of the biggest negative catalysts for the bearish cycle is the rising inflation rate. First, you have an increasingly untenable cost-of-living situation, which in turn spells lower revenue potential for myriad industries. Second, the Federal Reserve hasn't been the most aggressive in addressing the matter, which isn't great news for stocks.
Essentially, investors prefer some reliable framework to base their trades on. Without it, circumstances look volatile, which is catalyzing a risk-off sentiment throughout the capital markets. Still, such a dynamic could benefit prospective participants of blue-chip stocks to buy, which are right now offering trusted stability at a discount.
| | | |
| --- | --- | --- |
| AMZN | Amazon | $2,156.13 |
| ROK | Rockwell Automation | $198.30 |
| BA | Boeing | $126.10 |
| SCCO | Southern Copper | $57.99 |
| PYPL | PayPal | $80.85 |
| FIVE | Five Below | $121.86 |
| COTY | Coty | $6.41 |
Amazon (AMZN)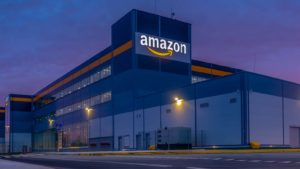 Source: Mike Mareen / Shutterstock.com
Usually a power hitter among blue-chip stocks to buy, e-commerce giant Amazon (NASDAQ:AMZN) is looking rather lifeless these days. I can't blame management if the office environment is tense. Its earnings report for the first quarter fell well short of analysts' expectations, highlighted by an unexpected Q1 loss. The shock sent AMZN tumbling, leaving observers to wonder if this was a fluke or a sign of things to come.
If I'm being perfectly honest, there's a chance that Amazon could disappoint in Q2 as well. Clearly, the company cynically benefitted from the grand work-from-home experiment, which saw e-commerce as a share of total retail sales jump from 11.9% in Q1 2020 to 16.4% one quarter later. However, Q2 2020 was the peak, with the metric declining steadily since then.
Adding to the woes are the circumstances of the new normal, which has people ditching their computers for actual social experiences. Still, in the long run, e-commerce is the future, making AMZN one of the blue-chip stocks to buy on discount.
Rockwell Automation (ROK)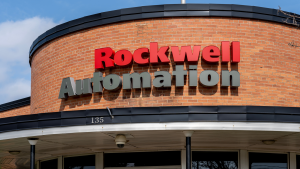 Source: JHVEPhoto / Shutterstock
Under normal circumstances, I believe most analysts would encourage their readership to consider Rockwell Automation (NYSE:ROK) as a long-term idea among stocks to buy. A specialist in industrial automation, Rockwell serves myriad industries, ranging from aerospace, energy, automotive, semiconductors, even entertainment. Essentially, the company enables its enterprise-level clients to maximize their efficiency and capabilities.
Unfortunately, just like Amazon above, Rockwell didn't do so well when it came to the earnings print. In its fiscal second quarter of 2022, the automation specialist generated approximately $1.8 billion in sales, which was up only less than 2% year-over-year. More significantly, the company reported adjusted earnings per share of $1.66, which represented a gap down of 31% from the year-ago quarter.
So far this year, ROK is down a worrying 43%. Though Rockwell is suffering from the poor economic backdrop of the new normal, industrial automation could grow to a $395 billion sector by 2029.
…