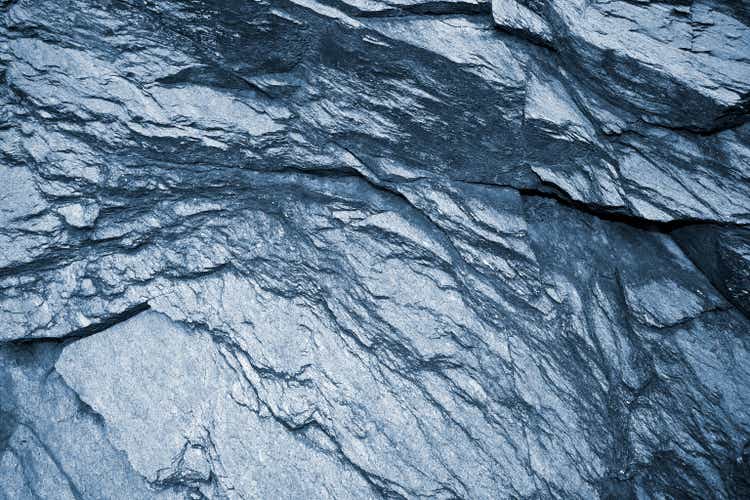 Welcome to the May edition of the graphite miners news.
May saw a busy month of news with plenty of good progress by the graphite juniors. On the political front we saw USA and Canada increase their efforts towards supporting the EV battery manufacturing and battery materials supply chains. We also heard more forecasts of battery and EV metals shortages ahead.
Graphite price news
During the past 30 days the China graphite flake-194 EXW spot price was flat (0.00%), and is up 21.7% over the past 360 days. Note that 94-97% is considered best suited for use in batteries; it is then upgraded to 99.9% purity to make "spherical" graphite used in Li-ion batteries. The spherical graphite 99.95% min EXW China price was up 0.68% the past 30 days.
Fastmarkets (see below) shows China graphite flake 94% C (-100 mesh) prices at US$830/t and Europe graphite flake 94% C (-100 mesh) prices at US$920/t.
Fastmarkets graphite prices the week ending May 12, 2022
Source: Fastmarkets
Note: You can read about the different types of graphite and their uses here.
In an April 25, 2021 report from Leading Edge Materials they stated:
A recent price assessment produced by Benchmark Mineral Intelligence for the Company shows average pricing in 2020 for uncoated natural spherical graphite at around US$3,000 per tonne and for coated natural spherical graphite between US$7,000 per tonne (domestic China and non-EU) and US$12,000 per tonne (high-end applications), with an average price of around US9,500 per tonne for material used in cells for Western OEMs…..
A reminder of a 2016 Elon Musk quote:
Our cells should be called Nickel-Graphite, because primarily the cathode is nickel and the anode side is graphite with silicon oxide.
Graphite demand and supply forecast charts
UBS's EV metals demand forecast (from Nov. 2020)
Source: Mining.com courtesy UBS
2021 IEA forecast growth in demand for selected minerals from clean energy technologies by scenario, 2040 relative to 2020 – Increases Of Lithium 13x to 42x, Graphite 8x to 25x, Cobalt 6x to 21x, Nickel 7x to 19x, Manganese 3x to 8x, Rare Earths 3x to 7x, And Copper 2x to 3x
Source: International Energy Agency 2021 report
BMI forecasts graphite deficits to begin from 2022 as demand for graphite grows strongly
Source: Lomiko Metals company presentation courtesy Benchmark Mineral Intelligence
Graphite market news
An article I missed from last month, on April 10 the South China Morning Post reported:
Shortage of EV battery raw material graphite could delay global drive to go green…..While graphite deposits are not scarce, the supply of battery-grade graphite – used as a raw material in EV batteries – is much tighter…..Graphite, a critical mineral used in electric vehicle batteries, could see a shortage in supply amid surging demand for EVs, which may delay the global drive to go green……With electric vehicle sales expected to reach up to 11 million units in 2022, there could be a deficit of around 40,000 tonnes of graphite this year, said George Miller, an analyst from London-based battery materials data and intelligence provider Benchmark Mineral Intelligence in an interview.
On May 10 Bloomberg BNN reported:
Stellantis CEO says supply issues risk derailing electric shift…..The shift to EVs will work only if the region [Europe] ensures access to enough clean energy, batteries, raw materials and charging infrastructure…..
On May 12 Reuters reported:
Pentagon asks Congress to fund mining projects in Australia, U.K……that process strategic minerals used to make electric vehicles and weapons, calling the proposal crucial to national defense. The request to alter the Cold War-era Defense Production Act…..Congress may reject or accept the proposed changes when it finalizes the bill later this year…..Relying only on domestic or Canadian sources, the Pentagon said, "unnecessarily constrains" the DPA program's ability to "ensure a robust industrial base."
On May 18 Fastmarkets reported:
Flake graphite market softening on rising supplies, uncertainty, sources say. The strengthening of flake graphite prices since last September has eased with increasing volumes of supplies available following the restart of operations in China's Heilongjiang province, although the Ukraine-Russia war and new Covid-19 outbreaks in China have added new uncertainties.
On May 25 Mining Weekly reported:
Severe global battery shortage likely post 2025, GlobalData forecasts. Extraction of raw materials will not meet soaring battery demand unless capital markets change course in the face of environmental, social and governance pressures and invest heavily in new mines, says business data and analytics company GlobalData in its 'Batteries – Thematic Research' report…….An emerging challenge for the next decade will be whether extraction of natural resources and raw materials such as lithium, nickel, cobalt and graphite can meet the soaring demand for batteries.
Graphite miners news
Graphite producers
I have not covered the following graphite producers as they are not typically accessible to most Western investors. They include – Aoyu Graphite Group, BTR New Energy Materials, Qingdao Black Dragon, National de Grafite, Shanshan Technology, and LuiMao Graphite.
Note: AMG Advanced Metallurgical Group NV [NA:AMG] [GR:ADG] (OTCPK:AMVMF) is also a "diversified producer", producing graphite and lithium. SGL Carbon (ETR:SGL) (OTCPK:SGLFF) is a synthetic graphite producer and Novonix [ASX:NVX] (OTCQX:NVNXF) is commercializing their synthetic graphite product. Graphex Group Limited [HK:6128] (OTCQX:GRFXY) makes spherical graphite.
Syrah Resources Limited [ASX:SYR][GR:3S7]( OTCPK:SYAAF)(OTC:SRHYY)
Syrah Resources Limited owns the Balama graphite mine in Mozambique. Syrah is also working to become a vertically integrated producer of natural graphite Active Anode Material ("AAM") at their Vidalia facility, Louisiana, USA.
On April 27, Syrah Resources announced: "Quarterly activities report – Period ended 31 March 2022." Highlights include:
"

…..

Demand growth for Balama natural graphite end uses, with global electric vehicle ("EV") sales up 80% in Q1 2022, versus Q1 2021, to approximately 2.0 million units

and Chinese anode production increasing to above 90kt in March 2022.

Higher Balama production and sales enabled by Pemba breakbulk shipments supplementing Nacala container shipments.

Balama produced 46kt natural graphite at 76% recovery with 35

kt sold and shipped during quarter.

Product quality consistent with previous quarters with stable grade, and higher recovery relative to historical quarters with an equivalent production rate

.

Balama C1 cash costs (FOB

Nacala/Pemba

) of US$464 per tonne.

Weighted average sales price increased to US$573 per tonne (CIF), with

very strong incremental demand and higher new contract prices.

First 10kt spot breakbulk shipment from Pemba port arrived in China in March 2022 and two spot breakbulk shipments scheduled in the June 2022 quarter.

Significant sales order book with more than 90kt of natural graphite sales orders for the June 2022 quarter and into the second half of 2022, demonstrating robust underlying demand conditions.

Final investment decision for initial expansion of Vidalia AAM facility to 11.25ktpa AAM production capacity ("Vidalia Initial Expansion") approved by Syrah Board.

Detailed engineering for the Vidalia Initial Expansion project more than 60% completed and construction advancing within the planned schedule and budget.

11.25ktpa AAM Vidalia facility

targeted to start production in the September 2023 quarter.

BFS on the expansion of Vidalia's production capacity to at least 45ktpa AAM, inclusive of 11.25ktpa AAM, to be completed in 2022.

Syrah completed A$250 million (US$178 million) institutional placement and pro rata accelerated non-renounceable entitlement offer to fully fund the Vidalia Initial Expansion project and strengthen balance sheet

.

Syrah offered a Conditional Commitment6 from the US Department of Energy following finalisation of a non-binding term sheet for up to US$107 million loan to fund…