Australian stock market recovered today (July 7) due to a surge in the materials sector, with the ASX 200 jumping 0.30% to 6,614.90 points at 1.48 PM AEST.
All the metals are trading in the green today with copper price increasing 2.11%. Copper was trading at USD 3.48/IB at 1.36 PM AEST today. It is to be noted that copper prices have dropped more than 5% over the week and over 21% over the week.
Australia owns around 13% of copper resources, while Chile has about 25% of the world's copper reserves.
ASX copper stocks such as Rio Tinto, Sandfire Resources and OZ Minerals outperformed ASX 200 Materials Index, which was 1.79% up at 14,964.00 points at 1.58 PM AEST today. This is mainly because of the hike in multiple commodities prices.
Other commodities like gold (up 0.44%), silver (up 1.12%), platinum (up 0.96%) were also trading under the green zone at 2.01 PM AEST.
In this article we will discuss about the above-mentioned copper stocks' profile and their YTD performance.
Image Source: © 2022 Kalkine Media ®
Data Source- ASX
Rio Tinto Limited
Rio Tinto Limited (ASX:RIO) is a mining and metals company which operates through four segments, including iron ore, aluminium, copper and minerals.
Rio announced on 15 June 2022 that it delivered the first ore from the Gudai-Darri iron ore mine. This will help future production of Rio's flagship product Pilbara Blend.
Shares of Rio were trading at AU$96.53 each, up 3.84% on ASX at 2.02 PM AEST. The current market capitalisation of Rio Tinto is AU$34.66 billion.
The company has recorded negative growth of around 3.6% on a YTD basis.
Copper Mountain Mining Corporation
Copper Mountain Mining Corporation (ASX:C6C) conducts mining operations in Canada. The company looks for reserves of copper, gold, and silver. The Copper Mountain mine, which consists of 138 crown-granted mineral claims, 149 identified mineral claims, and 14 mining leases, is the company's most prominent asset.
Copper Mountain's shares were 1.91% up, trading at AU$1.87 each on ASX today at 2.06 PM AEST. The shares have fallen over 48% YTD.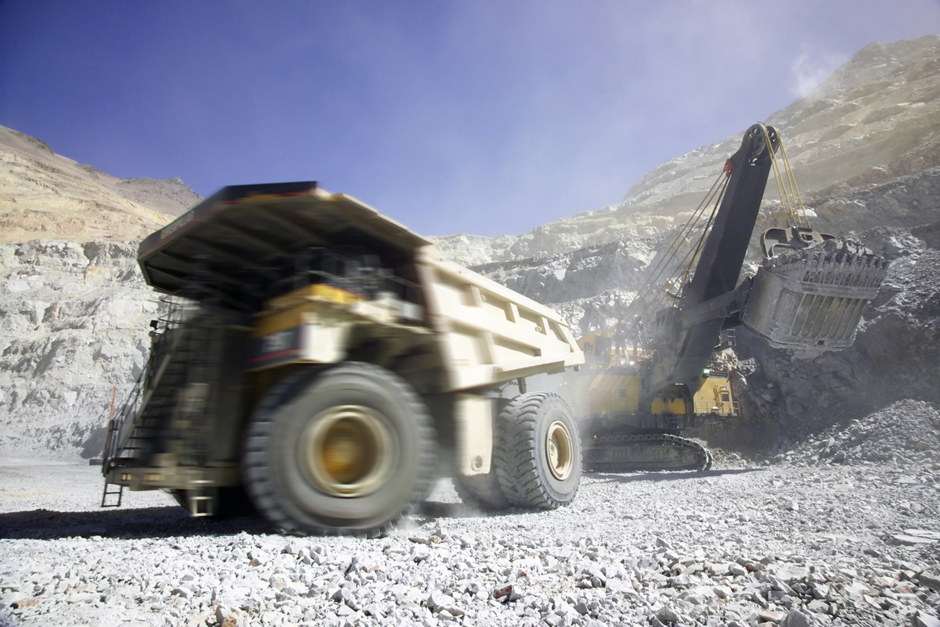 Image Source: © Billyfoto | Megapixl.com
Sandfire Resources
Australia-based Sandfire Resources Limited (ASX:SFR) is a mining and exploration firm. DeGrussa Operations, Doolgunna Exploration, Australia Regional Exploration, Motheo Copper Mine, Kalahari Copper Belt Exploration, and the Black Butte Copper Project are the main business endeavours of the company.
Sandfire Resources' shares were spotted trading at AU$4.21 apiece, an increase of 3.57% from its previous closing price at 2.10 PM AEST. The shares have recorded negative growth of around 36% on a YTD basis.
OZ Minerals Limited
OZ Minerals Limited (ASX:OZL) is a Australia-based company involved in mining and processing ore that contains copper, gold, and silver, selling concentrate, and engaging in exploration and project development.
OZ Minerals' shares were trading 2.18% up at AU$17.34 per share on ASX today at 2.14 PM AEST. The company's shares have fallen more than 38% YTD.




Read More: RIO, C6C, SFR, OZL: Why are these ASX copper stocks in limelight?