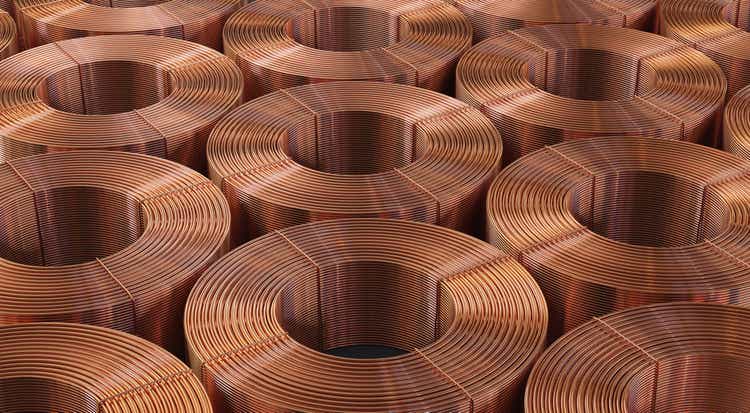 Copper prices climbed on Thursday for the first time in a week as hopes for improved demand from China overcame fears of slowing economic growth.
While interest rates in the U.S. and Europe are likely to continue rising, the central bank in China – the world's biggest consumer of metals – is easing monetary policy, copper stockpiles are low and import premiums suggest demand is rising
According to Reuters, benchmark copper (HG1:COM) on the London Metal Exchange recently traded +1.3% to $8,028/metric ton
ETFs: (NYSEARCA:COPX), (NYSEARCA:CPER), (JJCTF), (JJC)
Potentially relevant stock tickers include (FCX), (SCCO), (TECK), (HBM)
Increased Chinese infrastructure spending and support for the property sector should help metals but "the upside looks limited," according to analysts at ANZ.
Other metals were mixed on the LME, with nickel and lead trading higher, while aluminum, tin and zinc were lower.
Soaring energy prices caused closures this week at a zinc smelter and an aluminum smelter in Europe.


Read More: Copper rises for first time in a week on hopes for Chinese demand (NYSEARCA:COPX)